Staff
Sebastian Becerra and his team truly enjoy what they do and like to have fun at work, but are very serious when it comes to providing their clients with prompt service, accurate communication and professionalism at all times. Please contact Sebastian or his team immediately if you have any questions or have a request.  They will work hard to address your needs without delay.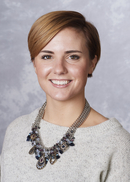 Lainie Marie Mead
Agent Assistant
Office 412-281-5540

Lainie Mead joined Northwestern Mutual in 2017 and directly helps Sebastian Becerra with client relations, administrative work, scheduling and marketing. After being a client and seeing the impact the company has, Lainie wanted to join the team. As of now, Lainie holds her Life, Accident and Health. In her spare time, she enjoys hiking and being outdoors.
Nick Stonesifer
Associate Wealth Management Advisor
Office 412-281-5540

Nick joined Northwestern Mutual in November of 2009. Since joining the Pittsburgh Agency, Nick has obtained his LAH, Series 7, Series 66, and Series 9/10 licenses. In addition, Nick has successfully completed the requirements to become a Certified Trainer for the Agency.  Nick is currently the Director of Financial Security Support for the Pittsburgh Agency. He leads the Centralized Financial Security Department (CFS) and facilitates Investment Training for newly registered FR's. In addition to managing the CFS department, Nick is licensed as an agency back up compliance officer.  Through CFS, Nick works with Financal Representatives on efficiently running an integrated sales practice by embracing the planning process.

Nick graduated from the University of Pittsburgh with a Bachelor's of Science in Economics and a Minor in Applied Statistics.